Justin "Bucket" Cummins was lost to suicide on November 11, 2016. Justin left behind his mother, father, children and many friends.
Myself and my husband Doug lost our son; our grandchildren lost their father.  The mother of Justin's children, Maranda Parker, and I decided to start the non-profit organization, Buckets of Love, located in Missoula, Montana.  Maranda and I were helping Justin's children find the resources they needed to help them deal with their loss and knew that others were out there that needed help.
Our goal is to help anyone struggling with mental health gain access to services through grants to help them pay for services.  We are there to help those who do not have health insurance, are under-insured, do not have mental health coverage or have high deductibles preventing them from receiving the needed services. Our hope is to help them learn to deal with life's adventures in a healthy way, before they reach the crisis state. 
Applications for grants are available on our website, Bucketsoflove.net. Our phone number is 1 (406) 272-5522. We are also on Facebook and Instagram.
If you have depression, suicidal thoughts or any other mental health concerns, please don't be afraid or ashamed to ask for help.  We need you here with us!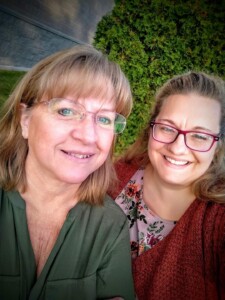 Kim Cummins
Co-Executive Director
Married to Doug for 23 years, 3 grandchildren, 3 dogs & 3 cats
Previous history: Payroll/Accounts Payable Director, Office Manager at Podiatry office, Financial Counselor at Medical clinic, Owned Ma & Bucket Cleaning Specialists. Currently: Licensed Insurance Agent/Account Manager with an underwriting company
Member of NAMI
Wonderful Marriage, Conquered Timidity and fear of the unknown, Started Buckets of Love, Inc. with my Daughter-in-Law
Mental Health courses, Suicide Prevention Courses
VOLUNTEER ACTIVITIES – Buckets of Love, Inc
HOBBIES – My grandchildren and my animals
WHY BOL – Doug and I lost our son, Justin "Bucket" Cummins, father of our grandchildren and friend to so many, to suicide on November 11, 2016. Through the journey of helping his children find the resources they needed to help them deal with their loss, their mother, Maranda Parker and I decided to start the non-profit organization, Buckets of Love
Maranda Parker
Founder/Executive Director
Married to Jakob with three kids, Riley 18, Olivia 16, and Gharett 14
Paralegal and Insurance Client Account Manager. Currently – License Specialist with Philips
Member of Montana Nonprofit Association and the Montana Notary Commission
Founded Buckets of Love, Inc.
Degree in Paralegal Studies, Mental Health and Suicide Trainings
Missoula Food Bank, American Cancer Society
Notary Public
HOBBIES – Reading, true crime documentaries, spending time my family, games and movies with my husband.
WHY BOL – I chose to found Buckets of Love with my former mother-in-law, Kim Cummins after the loss of my children's father began to overtake their own mental health. I knew that when crisis occurred, my children were like so many others and were going to need a resource that they could depend on.
---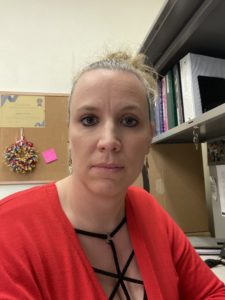 Amber Nealey
Chair of the Board, Board Member, Fundraising Team Member, School Relations Coordinator
Married to Donny. We have one child together, a daughter, Paislee. Two step-sons who live full time with us, Adam & Zane. And one step-son, Bradlee, who lives full time with his mom and other siblings in Billings.
I have worked service industry, customer service, management, and banking. I am currently a Billing Account Specialist for Compliance Monitoring Systems & also work as a Receptionist/Dispatcher for Brown's Towing INC.
Associate's Degree of Applied Science in Marketing, Bachelor's Degree in Business Management
VOLUNTEER ACTIVITIES -Served on the Board for Habitat for Humanity for 8 years. In high school, I completed my senior project on their structure and activities. I have been involved with Buckets of Love since early 2020. I served as Secretary for a Family Readiness Group (FRG) for a local National Guard unit.
HOBBIES –My hobbies include reading, writing, crafting, anything outdoorsy, and spending time with my family.
WHY BOL-My passion for being a part of the Buckets team comes from the personal loss of a loved one to suicide. I was very young and I didn't fully understand it. I want our youth to know that things get easier, that there are better days ahead, and that we are here. I want them to know that life is beautiful and messy.
---